Escape Room Palm Springs was founded in 2015 by Dominique Fruchtman. Dominique is a distinguished toastmaster and has worked for several years in the field of business management.
Adding her professional experience to her love for escape rooms, she has created this brand that combines entertainment with personal skills development.
She decided to combine her professional experience with her love and passion for the escape room genre and that motivated her to establish this award-winning brand.
The experiences offered at Escape Room Palm Springs are uniquely designed to combine fun and soft skill development, a feat that few brands have been able to achieve.
Starting with "Cathedral City Chamber of Commerce – Innovator of the Year" (2016), the company has won numerous awards till date. They began 2021 strong with winning "Best of the Coachella Valley – Best Indoor/Fun Activity".
Book you reservations now at this Palm Springs escape room for a perfect adventure getaway.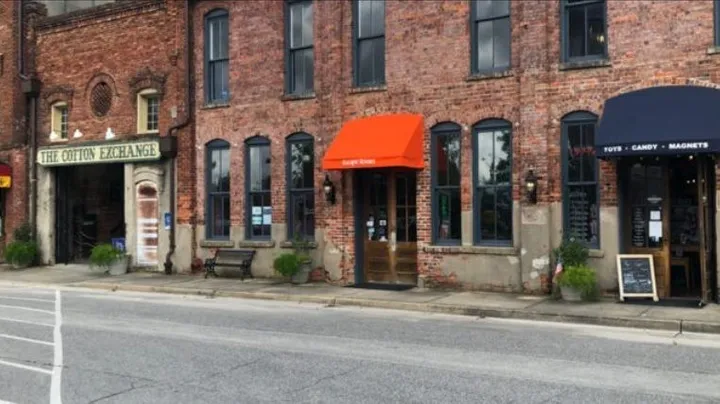 VENUE HIGHLIGHTS:-
No matter your personal taste, the establishment provides every type of escape room that you can ask for- whether it is t
ABOUT THE VENUE
2500 N Palm Canyon Dr Ste B3 Palm Springs, CA 92262, this facility is a few minutes away from Downtown Palm Springs near the Palm Springs Aerial Tramway.
The exterior of the venue resembles a convenience store front. The name of the brand is written right at the top, making the venue easy to spot. The ambience and set design for each room is very detailed.
The escape rooms are focused on providing you with a team building experience. As a Lean Six Sigma Black Belt holder, Fruchtman has ensured that the design of the whole experience includes proactive teamwork elements.
Since inclusivity is a core value of the brand, the venue is made wheelchair accessible and the bathrooms are kept gender-neutral.
The company provides both private lot for car parking and bike parking.
Do you want to support small businesses? Book this female-owned escape room for an unforgettable adventure with friends, families or colleagues.
EVENTS/PARTIES
Escape Room Palm Springs provides private escape rooms for every booking. It is the perfect place for any occasion including date nights, family celebrations, private and corporate parties, where 65 players can be included in a game at once.
The establishment provides a party room and catering for private parties or corporate bookings. They favor reservations over walk-ins. But if additional players want to join after the booking has been made, you can pay the extra charge at the door.
The escape rooms are filled with plot-twists and surprises. To make it to the end, teams need to have active communication, strategic approaches and good sense of resource allocation. The games are designed to help you learn the core principles of being a good team.
Regardless of your fitness level and skillset, the brand ensures that everyone has fun with the challenges. So, what are you waiting for? Book your tickets now!
The thousands of reviews across different platforms are filled with praise for the entire experience. Players are satisfied with the decor, sound design and complex puzzles in the game. Many agree that they need multiple hints to finish the game.
Customers expressed their appreciation the owner Dominique Fruchtman for personally attending to all the teams along with her staff.
The overall verdict says this is an experience you should not miss out on. Book now!